I DREAM OF SPIDERS | Release Date: March 19, 2019
The move to the remote town of Quarry Hill, Pennsylvania was supposed to help Griffin McGuire start over and forget the two people who betrayed him. As a paramedic at the local hospital, he would still have to interact with people, but the rest of the time he could hole himself away in the secluded cabin he was renting. It was perfect. For the first time in over a year, he felt like he could finally breathe.
That was until he met her.
A woman who doesn't know her own name or why she was covered in blood and standing in the middle of the road when he found her. Griffin knows he should contact the police, but something is preventing him from going to the authorities. It doesn't take long for him to realize that he was correct in trusting his instincts. Every time she falls asleep, she dreams and another memory is unlocked. Memories that are horrific and make him want to protect and hide her from the world.
KEEPING HIS COMMANDMENTS | Release Date: June 6, 2017
Desire, lust, love…

You're not supposed to feel those things for a woman, and you're definitely not allowed to act on them when you're a Catholic priest. I had taken vows; vows that I've upheld for eight celibate years, and had made a promise to God that I swore I would never break.

But then I met Eva, my stepmother's estranged twenty-eight-year-old daughter, and she made me forget who I was. What I was.

I prayed for guidance.

I prayed for the strength not to give into temptation.

My prayers went unanswered…or so I thought.
Check out an excerpt of KEEPING HIS COMMANDMENTS on Heroes + Heartbreakers.
THE DANGEROUS LOVE SERIES
THRILL OF THE CHASE | BOOK #1 | December 15, 2015
Between danger and desire lies the ultimate obsession . . .

Erin Whitley knows she shouldn't fantasize about her boss. Yet from the moment the legendary Chase Montclair summons her to his office, all she can do is think about having his sexy hands all over her. No matter how much her body wants to give in to Chase, Erin knows that a relationship with him will expose her deepest, most painful secrets and ruin the life she's built for herself.

Chase Montclair is used to being able to buy whatever and whomever he wants and never in his life has he come across a more delicious challenge than prim and proper Erin Whitley. Willing to bet his fortune that there's a vixen hiding behind Erin's perfectly polished exterior, Chase is determined to bring her to life. But someone from Erin's past is watching from the shadows—waiting to destroy everything…
CUT TO THE CHASE | BOOK #2 | March 8, 2016
Between passion and peril lies the ultimate seduction . . .

When Erin Whitley is alone with Chase Montclair, high above the city in his glittering penthouse, she sees a side of the legendary businessman no one ever sees. As powerful and commanding in the bedroom as he is in the boardroom, Chase can melt her with a word and thrill her with a touch. But when he bares his soul and tells her he loves her, Erin fears a dark secret from her past will destroy everything . . .

Chase vows to protect Erin at any cost. Every night, he takes her in his arms and unleashes her wildest inhibitions. Every day, he wakes her with kisses and promises her more. But the deeper they fall in love, the closer the danger gets. If Erin wants to be freed from her past, she will have to trust Chase with her life. And if Chase wants to be with Erin forever, he must risk losing her first.
WANTING MORE | BOOK #3 | FEBRUARY 20, 2018
Carina McGinnis knows Josh Graham is trouble.
Being attracted to a man who most likely has a turnstile at the entrance of his bedroom can only end in heartache, something Carina never wants to experience again. If she doesn't want a repeat of what happened last summer, it's best she keep what's left of her heart safely out of Josh's reach.
Josh Graham doesn't do sweet. He goes for one kind of woman. The kind who never ask for more than he can give. Sex without strings, feelings and emotional baggage is safe. But from the moment Josh meets Carina his number one rule is quickly forgotten, forcing him to face his past and take a leap of faith for that one woman who will always want more.
Available on Amazon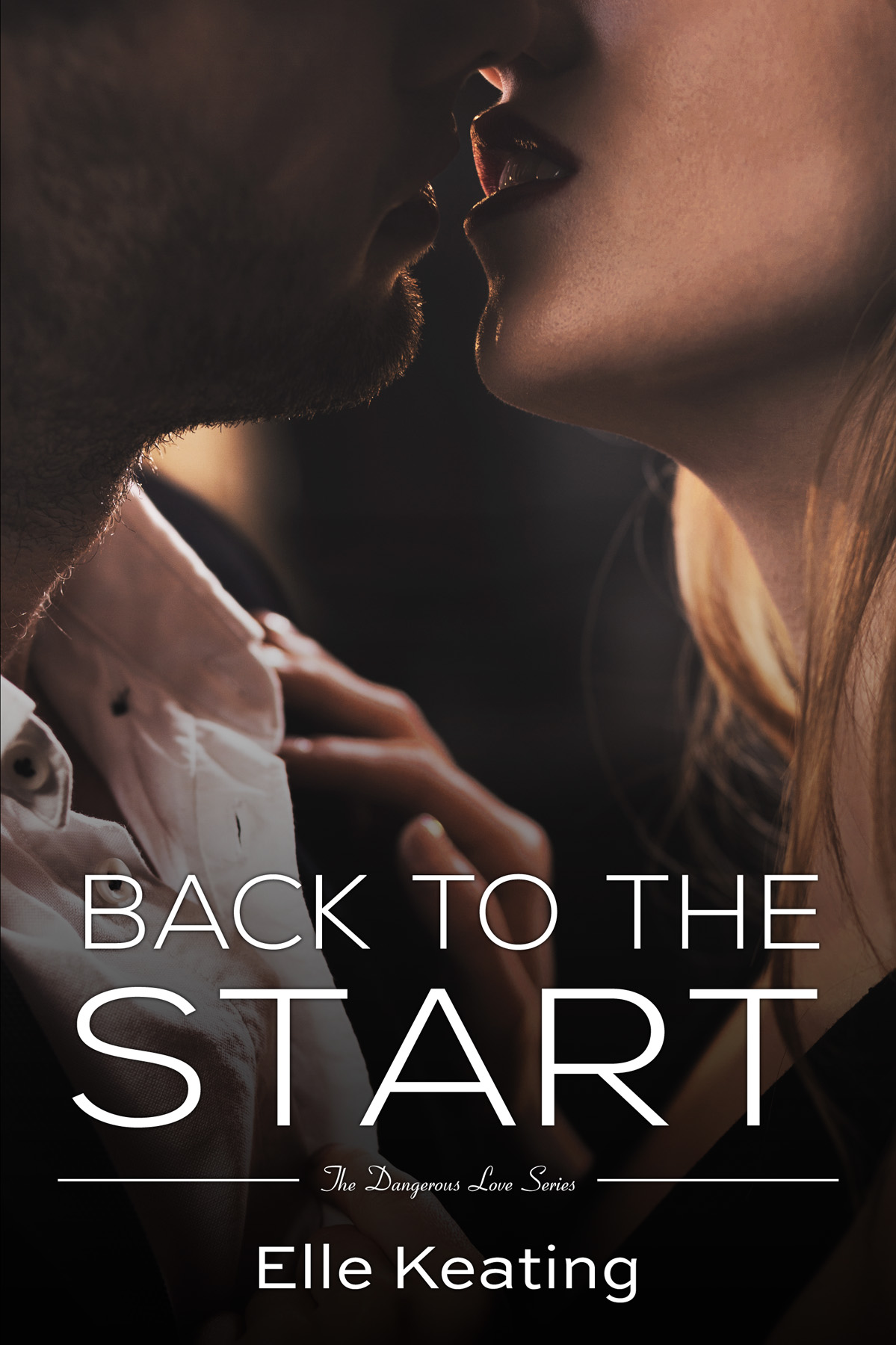 BACK TO THE START | BOOK #4 | JUNE 19, 2018
Jake McGinnis has the life he has dreamed of since childhood: a professional football career with adoring fans, financial security, and the unwavering support of his family. From the outside looking in, he has everything. But nothing could be further from the truth. Because there isn't a day that goes by that Jake doesn't think about his first love... and what his world would look like if she was still by his side. When he hears that she is relocating to start a new job less than a mile from him, the pain of their breakup feels fresher than ever. For eight years, he has wondered why their relationship ended and now she's settling in his city. A city that isn't big enough for the two of them.
For Morgan Kelley, moving to Philadelphia means living closer to her family and practicing veterinary medicine with two of her closest friends. It's also her chance to start over and move on from her failed marriage. There's only one con: the close proximity to Jake McGinnis. Once upon a time being near him was all she wanted, but now he is practically a stranger... and it's all her fault. Faced with awful memories and the possibility of bumping into him at her favorite coffee shop, Morgan is haunted by the real reason she once broke both of their hearts. Deep down, she knows she won't be able to embrace this new chapter of her life without finally telling Jake the whole truth.
But how will he react when she shares her secret? Their love story once felt inevitable, unshakable. Is this where it ends for good, or is it the beginning of a second chance?
Available on Amazon
FEELS LIKE FALLING | BOOK #5 | NOVEMBER 10, 2018
Luke McGinnis is the responsible, quiet older brother. The loving son who enjoys working side-by-side with his father at the winery they co-own. At twenty-nine years old, Luke is a success story, the rags-to-riches kind. That's what people see. Not the ugly past he fights to keep buried... a past that keeps him from really living.

Peyton Matthews is a household name. As a model, her face has been on the covers of countless magazines and she now has more money than she will ever know what to do with. But that smile she flashes for the photographers and the media is just an illusion. That pretty package everyone envies has been her armor, her protection, and she doesn't want anyone to find a chink in it... especially not the winery owner who looks at her like he knows the dark secrets she keeps.